Band 5 Medical Engineering Technician (PPM)
The closing date is 5th Sep 2022
Job overview
An exciting opportunity has arisen for a Medical Engineering Technician to join existing teams as part of a dynamic department based at Queen Elizabeth Hospital Birmingham, part of University Hospitals Birmingham NHS Foundation Trust.
The Medical Engineering Technician has responsibility for the Planned Preventative Maintenance (PPM), commissioning and basic repairs on a wide range of medical equipment used at Queen Elizabeth Hospital Birmingham and our external service level agreement sites.
Main duties, tasks & skills required
The carry out the scheduled Planned Preventative Maintenance (PPM), commissioning, decommissioning and basic repairs on a wide range of medical equipment such as Pressure Relieving Equipment, Thermometers, Endoscope Equipment, Anaesthetic Machines, Ventilators, Patient Monitors, Oxygen Therapy Equipment used with Queen Elizabeth Hospital Birmingham and our external service level agreement sites. Liaising with clinical staff in planning appropriate times for carrying out the PPM work. Locate, inspect and electrically safety test on an annual basis all items of electrical medical equipment. Maintain accurate records regarding the progress of all PPM checks and updating the department's equipment management system. 
About us
We are recognised as one of the leading NHS Foundation Trusts in the UK. Our vision is to Build Healthier Lives, and we recognise that we need incredible staff to do this.
Our commitment to our staff is to create the best place for them to work, and we are dedicated to:
Investing in the health and wellbeing of our staff, including a commitment of offering flexible working where we can;
Offer our staff a wide variety of training and development opportunities, to support their personal and career development objectives.
UHB is committed to ensuring that our staff are treated fairly and feel that they belong, by creating a kind and inclusive environment. This is about equity of opportunity; removing all barriers, including discrimination and ensuring each individual member of staff reach their true potential, achieve their ambitions and thrive in their work. This is more than words. We are taking action. Our commitment to an inclusive culture is embedded at all levels of the organisation where every voice is heard, driven by our diverse and active staff networks, and at Board level by the Fairness Taskforce led by our CEO. We nurture a culture which empowers staff to challenge discriminatory behaviours and to enable people to bring their 'whole self' to a kinder, more connected and bold place to work.
Job description
*Please Note : For a detailed job description for this vacancy, please see attached Job Description* 
Person specification
Qualifications
Essential
* Manufacturer approved technical training on a range of medical equipment.
* Evidence of attendance of short courses and regular updating of training required.
* Professional electronics knowledge acquired through HNC/HND in electronics or equivalent.
Desirable
* Degree in electronic/mechanical/clinical engineering or equivalent, OR knowledge at this level gained through extensive relevant experience.
Enrolled on the Register of Clinical Technologists
Experience
Essential
* Experience in the repair and maintenance of a wide range of equipment
* A sound understanding and competence in the electrical safety testing, repair and maintenance of electronic and electrical equipment. Ability to record and analyse work data.
* Relevant knowledge and competence in
analogue and digital electronics.
* Experienced in the use of electronic Test & Measurement/fault diagnosis equipment and practical experience in electronic/mechanical repair procedures.
* Knowledge of current Health & Safety legislation including safe systems of work
Desirable
* Experienced in evaluation of new medical devices including assessment of clinical suitability, reliability, life time costs etc.
* Experienced in the use of computerised equipment management systems.
* Experienced in maintenance and repair of medical equipment
* Understanding of use of IT within an engineering context, including the use of spreadsheets, databases, e-mail and on-line resources.
* Understands current legislation governing the purchase and use of medical devices.
Additional Criteria
Essential
* Dexterity and good hand-eye coordination required to work on a range of complex equipment
* Problem solving skills
* Practical Electrical and Electronics skills (e.g. soldering and component recognition)
OTHER SPECIFIC REQUIREMENT
ESSENTIAL
* Ability to work and communicate with Clinical and Nursing staff,
* Ability to work under pressure on occasions,
* Accepts supervision,
* Good written and verbal communication skills,
* Interest in further training,
* Ability to get the job done,
* Commitment to health and safety,
* Capable of producing high standards of work,
* Self-motivated with the ability to work as part of a team
* Flexible attitude to the job.
* Ability to travel to multiple sites
* Ability to work under pressure and deal with stressful situations
* Willing and able to attend external training courses, staying away overnight occasionally.
* Willing and able to work a limited amount of overtime as required.
Desirable
* Ability to plan own workload and prioritise tasks accordingly. 
Disclosure and Barring Service Check
This post is subject to the Rehabilitation of Offenders Act (Exceptions Order) 1975 and as such it will be necessary for a submission for Disclosure to be made to the Disclosure and Barring Service (formerly known as CRB) to check for any previous criminal convictions.
Certificate of Sponsorship
Applications from job seekers who require current Skilled worker sponsorship to work in the UK are welcome and will be considered alongside all other applications. For further information visit the UK Visas and Immigration website.
From 6 April 2017, skilled worker applicants, applying for entry clearance into the UK, have had to present a criminal record certificate from each country they have resided continuously or cumulatively for 12 months or more in the past 10 years. Adult dependants (over 18 years old) are also subject to this requirement. Guidance can be found here Criminal records checks for overseas applicants.
For help with your application, contact: 
Michael Parker and Karl Langford 
01213718873 
Pay scheme
Agenda for Change 
Salary
£25655.00  to £31534.00 Yearly 
Working pattern
Full-Time, Flexible Working 
Reference number
304-1067314DH 
Job locations
Queen Elizabeth Hospital 
Mindelsohn Way 
Birmingham 
West Midlands 
B15 2TH 
Attachments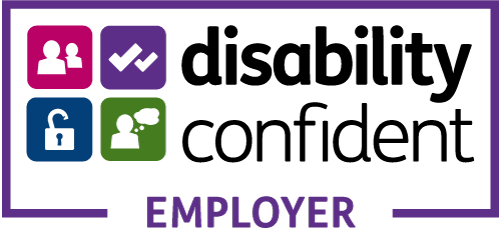 This vacancy is closed to applications.